PROFLIGHT

Repatriation flights to and from Johannesburg, students can travel back! Check with us for requirements and advice on quarantine, documentation and clearance process.

Dates available in September:

LUN-JNB: 11, 18, 23 and 25 Spet.

JNB-LUN: 9, 11, 23 and 25 Sept.

October flights available.
RWANDAIR

PCR testing in Zambia for Rwandair flights

Below are accredited centres recognized by the ministry of health (MOH) in Zambia for reference for all passengers intending to take the COVID-19 test:



UTH

UNZA-VET Laboratory
CIDRZ
MEDLANDS Clinic (Private)
TDRC - Ndola
PEARL of Health

Please note that duration to obtain results vary depending on where one decides to take the test from.
EMIRATES

Operations are expected to start to Zambia from 1st September, current schedule: Tuesday, Thursday and Saturdays.
PCR test results required within 48 hours before departure.

ALL PASSENGERS MUST RECONFIRM FLIGHTS 7 DAYS BEFORE TRAVEL.
SAA Operations

Domestic, Regional and International flights will be suspended up to and including 30 September 2020.
Bookings from 1 October 2020 on wards will remain in place for now.
Existing code share relationship with Mango is still in place and maintained.
You are getting this newsletter because you are one of our valued clients.

For any questions reply to enquiries@voyagerszambia.com
Kind regards,
Voyagers® Zambia
Imprint: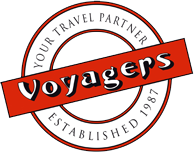 Copyright © 2013 - 2020
Voyagers® Zambia, all rights reserved.
Our branches:
Voyagers® Zambia | 17 -18 Arusha Street, Ndola | Zambia
Voyagers® Zambia | 4015 Lagos Road Rhodespark, Lusaka | Zambia
Voyagers® Zambia | Enos Chomba Avenue, Kitwe | Zambia
Voyagers® Zambia | Shop #35, Harry Mwaanga Nkumbula International Airport, Livingstone | Zambia
Voyagers® Zambia | Stand 5707 off Kansanshi Road, Solwezi | Zambia
unsubscribe from this list |
update subscription preferences